Halloween must be the only holiday that is equally popular among children and adults. While kids love it for obvious reasons, grownups enjoy this period immensely because they have a chance to briefly go back to their childhood times.
Halloween like no other festivity is a time for creativity to run wild. Preparing a spooky costume, making a selection of the best horror movies of all times and decorating your house with carved pumpkins and toilet paper are absolutely must-do things on Halloween.
A party is another extremely popular way to celebrate Halloween. There are so many various types of parties you can choose from that it's simply impossible to cover them all in one article.
So, let's first consider how you can throw a dream party for your kids that will give them unforgettable memories for a whole year until the next holiday.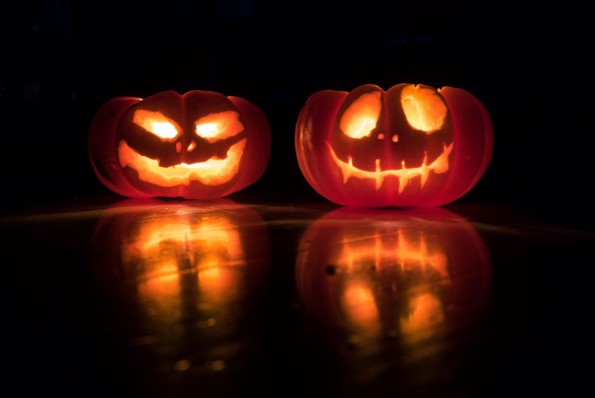 Baseline 
Organizing a party might be a stressful experience if you don't approach it in the right way. Of course, there is always an option of hiring an event agency that will do all the work for you.
On the other hand, the process can be fascinating and funny if you develop a thorough plan and stick to its points throughout the pre-party period. No matter which variant you'll finally choose, there are two essential aspects to consider. 
First, define your budget, i.e., how much money you are going to spend on the party, and only then proceed with further arrangements. Second, develop a clear-cut concept of the party – its theme, costumes, and overall mood.
Remember that you are doing it for your children: that's why you should start by talking to them and asking what kind of party they want.
If they wish to have a unique and spooky outfit, this free great t shirt design by vista will allow you to create something extraordinary and memorable your kiddos will adore. In case they don't know what they want (this can occur quite often), ensure to ask follow-up questions and help them decide.
Don't use this possibility as a chance to throw a party you as a kid had always dreamt of but never actually had. After all, it's never too late – just save your party idea for yourself. Now that these issues are clear, let's move on to the kid's party checklist.
Entertainment
When it comes to planning any activity that involves children, the right place to start is undoubtedly entertainment. Children seem to have some kind of a magic engine inside that keeps them active non-stop.
To make sure kids at your party are not bored and always have something to focus their attention on, you need to prepare a number of various activities for them.
For example, a nice thing to start with would be to make a big selection of different videos: music and lip-sync videos, sing-along music, cartoons, clippings of most well-known episodes from movies, etc.
And if you want to really stand out, you can create your own unique videos that will be a perfect match for your needs. You don't need to be good at designing videos (although this skill would come in handy) as you can use video-making software on the web.
And if you can find a little projector, you'll be able to project videos on the walls either inside or outside your house. This would be a terrific experience!
All kinds of games imaginable are also a great choice in terms of entertainment. You can get several variants ready and let the kids decide what they want to do next.
Guests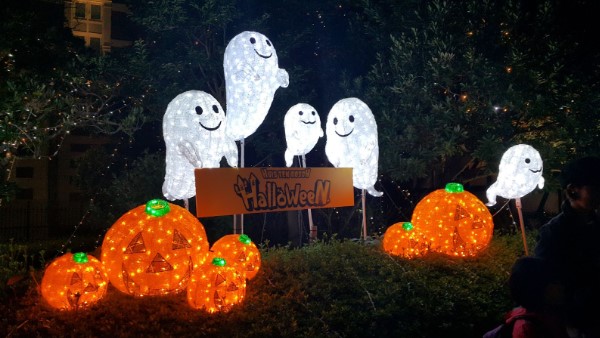 It's the guests that make or break a good party, so the party list deserves your most serious attention. Have a discussion with your children to find out who exactly they would like to spend time with during Halloween.
Please, don't make invitations on your own just because that boy is your boss's grandson. As soon as you are ready with the guest list, prepare invitations and send them out – we are sure that any kid would be delighted to receive a real invitation with his or her name on it.
Importantly, don't forget to include the most crucial details on the invitation: time and date, place, party theme and any specific equipment kids need to bring with them, etc. Stay in touch with other parents so that you don't leave out anything important that may spoil the holiday impressions for kids.
Menu
Those little magic engines we've mentioned before need fuel to run on, which means food is a vital component of the party planning.
On one hand, you don't want the children to fill their stomach with junk food, but on the other hand, serving only right 'healthy' food could undermine the festive spirit during the Halloween celebration.
Try to find a balance by, for example, offering pizza and some grilled veggies served in some funny way. It's a good idea to discuss the menu with other parents, especially in case some of the invitees have food allergies or any other food-related issues.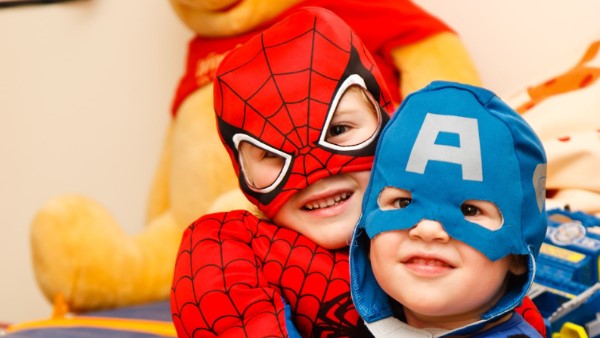 Summing Up
First and foremost, Halloween is a fun festival of spooky magic and a Halloween party is all about preserving this magical festive spirit.
Just don't take this whole party business too seriously and enjoy every bit of it – from the initial planning stage and up to the party itself. Current pandemic-related restrictions may have an impact on your plans, but nevertheless, it's always possible to find holiday joy.