Independent senior living includes any housing arrangement made exclusively for older adults, usually those above 55 years of age.
For your senior family member, you can choose from different kinds of housing arrangements, such as single-detached homes or apartment-type units.
These types of homes are generally constructed to make life easier for seniors who want to continue living on their own.
If you have aging loved ones, independent senior living might just be the best choice for them. If they're still mobile and able, they may want to continue to practice their independence.
They need to feel they have a sense of normalcy in their life, with only little assistance from caregivers, who'd only come to visit when at home care is needed.
If you're wondering how you can provide support to aging loved ones who prefer independent senior living, here are four ways.
Choose The Right Independent Senior Living Facility
When your loved ones age, there are naturally a lot of decisions you'd have to make. One of these may be choosing the right independent senior living facility for them.
One of the best ways to support your aging loved ones during this season of their life is to choose the best senior living arrangement for them.
It may cause anxiety on the part of the elderly to have them uprooted from the home they've lived and built memories in.
But this anxiety could be lessened if you give them a new home where they could create new memories with fellow seniors.
In a senior residential community, your elderly loved ones would get to experience freedom and an active lifestyle without the trouble of maintaining their homes.
In elderly assisted living, services and amenities are offered to make things more convenient and easier for them. Services usually include meals, housekeeping, laundry, transportation, and security.
On the other hand, amenities may include various dining venues, pools, salons, fitness centers, entertainment areas, libraries, and art and craft rooms.  
When doing research on independent senior living facilities, you'd likely come across a lot of options. It's up to you to narrow them down based on the services and amenities you think would make your aging loved ones happier and more comfortable.
Communicate With Your Aging Loved Ones Often
This second tip applies to families separated by distance when aging family members live in independent living facilities that are quite far away. Fortunately, technology has done a great job at bridging geographical barriers.
So even in instances, you can't be physically there for your aging family members, you can still make them feel your presence and love by using communication tools.
Video conferencing and sending messages to your aging loved ones are surefire ways to give them their much-needed emotional support. Many independent living housing facilities offer internet access to their residents.
When looking for an independent living home, choose a facility that has one. This would ensure constant communication with your senior loved ones, which can prevent making them feel so alone and forgotten.
Plan Regular Visits
While technology is there to make communication with your aging loved ones easier, nothing beats your physical presence. So if you live far away from the independent living facility your senior family members are staying in, be sure to plan for regular visits.
You don't have to make a trip every week if that's not possible. Think of a much more realistic schedule for you, like visiting once a month if it's a drive away or once every two months if the distance is a little farther.
Your aging loved ones would appreciate your constant efforts to see them in spite of your busy schedule. Spending time together with them would greatly help in improving your loved ones' overall mental health.
It would improve their emotional aptitude if you make them feel they're still valued and cared for.
Encourage Aging Loved Ones To Socialize
Moving to an independent senior living community may be difficult for your aging loved ones as they try to become familiar with their new neighbors and environment. If they feel overwhelmed, they may isolate themselves rather than socialize with other residents. 
In such a case, gently encourage your senior loved ones to socialize and make friends. You can look for workshops or clubs around the community or any hobby group your elderly loved one can join in.
But don't rush them. Simply making them come out of their senior living home is already a huge milestone. It could signify the start of any social interaction with their fellow seniors.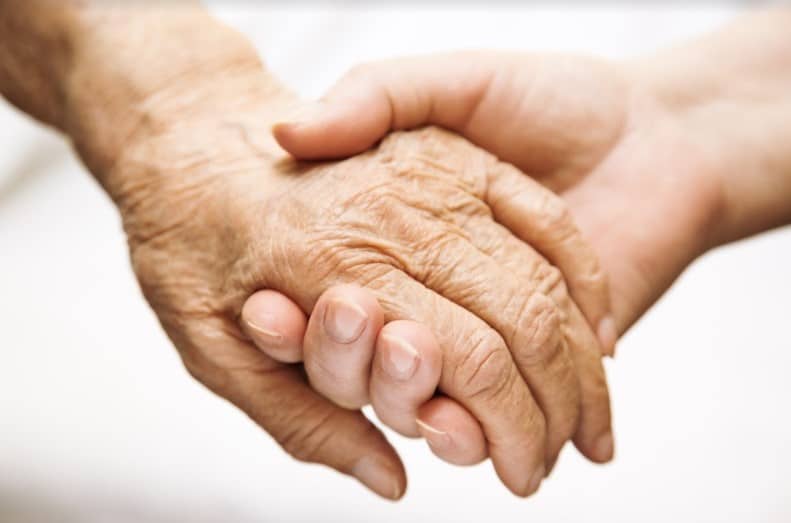 Conclusion
When you have aging loved ones, you'd want to give them the best quality of life during the sunset years of their lives. One of the best ways to do this is to give them some autonomy over their lives if this is still possible.
This choice begins by choosing the appropriate independent senior living facility as your aging loved ones' new home. Then you can continue with little things here and there to still show them your love and care.