As a responsible patient, you should always make it a point to take your medications on time. But there are instances when you forget to order refills before your pills run out.
Depending on your medical condition, you might not be able to get refills in person over the counter. Fortunately, there are various methods to reorder your prescription medication without having to leave the comfort of your home.
Read on to learn the different ways you can get refills for your prescription pills.
1. Online
Like food and other essential items, you can get refills from an online pharmacy or your local pharmacy's official app or website. Getting refills online makes things easier for you as it's just one click away.  
Any trusted website should have your medication available for reorder at the same price as if you've bought them over the counter. If you're lucky, you may even score free shipping deals with your purchase.
Some online pharmacies provide same-day deliveries, while others may require you to pick up your orders in person.
Before ordering, check if you can buy your prescription pills online. Common medications available for online purchase include the following:
Acetaminophen

Benzoyl peroxide

Ibuprofen

Naproxen

Penicillin

Viagra

Zinc sulfate
However, not every pill may be purchased online such as controlled medication, narcotics, and sedatives. 
You also need to check your pill bottle label for the number next to 'refills.' This number refers to the number of times you can get refills without going back to your doctor for a check-up.
2. By Phone
Your local pharmacy's phone number should be indicated on your pill bottle's label and is easily accessible. Give them a quick call should your medication need some refills soon.
Most well-known pharmacies and chain stores have their phone lines open 24/7, so you just need to listen to the voice prompts and follow the process.
But when calling a smaller store, you may speak directly to the pharmacist. In most cases, however, you may need to wait until morning to claim the refills at the store. 
3. By Mail
You can receive prescription refills by mail, too. The mail-order method is one of the most convenient ways to receive prescription medicine regularly. It even allows you to order your pills in batches, like a two-month supply of antihistamines, for example. 
If you wish to try this method, consult your physician first. And don't forget to plan since it may take up to two weeks to receive your pills via mail-order. 
Whether you get your refills via online delivery or mail-order, there's a small risk you might receive the wrong medicines, so be mindful of warning signs of medication errors to avoid any adverse effects on your health. 
4. At The Pharmacy
If you're worried about delivery mishaps or getting your data jumbled up online, you can always get your prescription refilled at the pharmacy. It's advisable to get your refills at the same place you first got them.
The staff at the store or pharmacy already have your records on file, and it'll also be easier for them to track your orders. If they don't have your records, they may call your clinic or doctor.
However, if you're suffering from a severe illness or can't leave the house, have someone you trust to claim the refills for you. They should be able to present the following information to your local pharmacy:
Your name

Your date of birth

Name of your prescription medicine

Your contact details (phone number or email)
Be sure to call the pharmacy at least two to three business days before your pill bottle goes empty. They might not have your prescription medication available, and they'll need enough time to get restocks.
Other Tips
Whichever method you choose, you must have your medical information handy at all times. Your local pharmacy or store may not have your records, so to avoid confusion and delay, provide them with the correct information.
You may have this info on paper as given to you by the clinic or on the label of your pill bottle.
Always keep track of your medicine and how much you need. Doing this keeps you from calling the pharmacist or your physician during inopportune times of the day. 
In case of anticipated natural disasters or emergencies, talk with your healthcare provider to see if they'll allow you to have an emergency prescription. And if you're going on an out-of-town or out-of-country vacation, ask your physician if you can order refills in advance. 
Crosscheck physical stores and online pharmacies that sell the same medicine to see if they share the same price. Prescription medication may often be expensive whether you pay with insurance or out of pocket.
Check out these tips on how to save money on prescription medication, so your wallet doesn't suffer for the sake of your health.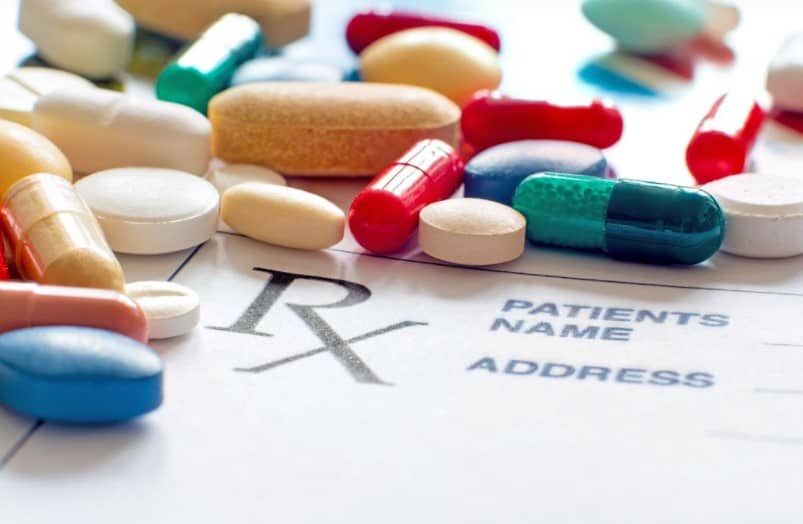 In Conclusion
Many people need prescription medication either for a temporary health condition or as a maintenance medication. For some patients with a severe health condition, it's potentially life-threatening if they miss taking their pills.
Fortunately, you now have convenient options for getting refills for your medication. Feel free to contact your local pharmacy for help on getting prescription refills. Pharmacists are more than glad to assist you and ensure you take your medicines as prescribed by your doctor.