A long-term relationship refers to partners, including couples who aren't married yet and has been together for at least two years. In the United States, around 50 percent of adult Americans are in a long-term relationship of five years and above.
Through time, couples in long-term relationships have built a more substantial connection—getting more comfortable, knowing their partners even better, and even starting to have plans like having a family.
Nonetheless, not all relationships go smoothly. A study suggests that around 70 percent of couples in a long-term relationship break up on the spot, and more than 10 percent come back together, only to part ways a year later.
Many men who just come from a breakup would start flirting with other women immediately, believing it would go well.
But to jump back into the dating game, you need to get a clear view of where you're jumping from and how you should make the jump. Check out this article to know more:
Ask For An Advise From A Dating Coach
A dating coach refers to a professional who helps people become proficient in dating. Many websites offering such services online advertise 'pick-up tricks' that can 'surely' allow their potential clients to get their preferred partners in no time.
Some general advice a dating coach may mention during their session are the following:
Be Yourself:

It's important to be yourself when dating and not try to be someone you're not. This can help you avoid feeling stressed and anxious, and it can also help you attract the right person for you. By being yourself, you can show your true personality and interests, and this can help you find someone who is truly compatible with you.

Keeping The Eye Contact:

The dating game introduces many new things given that you'll be talking to someone you barely know yet. A great way to establish strong attraction with your dating partner is to show that you're interested in their life by keeping eye contact. Dating coaches suggest that this gesture also shows that you want to know your dating partner more, listening attentively without getting bored.

Fashion Guides:

Dating coaches agree that a man's appearance will always leave a strong first impression that may last for a while. Therefore, it's crucial that a man should wear his best, especially during a date. They can provide insights about fashion that can make you look better, giving you some 'attraction points' before the date even starts.
That may sound interesting, but some dating coaching for men can do more than that. They may provide lectures and consultations that can enhance their clients' self-esteem, optimize their clients' dating profiles if they have any or prefer to have one, and help them obtain a social circle that can share their experiences and techniques about dating.
In addition, a professional dating coach can evaluate if you're good to take the jump—if you've moved on and no longer needs time to heal. They allow their clients who just came from a long-term relationship to see where they're at, using men's breakup stages.
Stages Men Go Through After A Breakup
As a man, getting ahold of what happened can come in stages, which include:
Man's Ego

: Men usually have colossal egos. After a breakup, they may start to deny the pain they feel and mention to themselves that they made the right decision. Also, they may start to commit back to what they usually do as if nothing happened.

Socialization:

The stage when men start to socialize with others and even start to flirt with other women. They intend to fill the gap and pain they feel inside their hearts by using the company of others.

The Realization

: This is the stage when reality finally gets a grip on men who came from a long-term relationship breakup. They start to realize that they're alone regardless of what they do and start to fall apart. It's arguably the start of a man's healing process after a breakup.

Venting:

The stage when a man starts to release what he truly feels, unmasking his true emotions. They may start to try communicating with their exes and ask if they can still come back together or express their sadness with their loved ones.

Acceptance:

This is the stage when a man finally accepts what happened in their relationship with their previous partner—that it's finally over and that he needs to move on.

Self-Love Recovery:

Breakups for men can devastate how they see life and themselves—losing self-confidence and trust in their potential. This phase allows men to get a clear vision of what they want to do with their life that can make them happy.

Ready To Be In A Relationship Again:

This is the proper stage for a man to date again without complications. Often, the man becomes a better version of himself.
Moving on after a breakup from a long-term relationship can be challenging. After all, committing your time, effort, and feelings to someone you thought would be your partner for the rest of your life, only to see both of you parting ways, is unfortunate and a painful experience.  
If you haven't moved on yet from your previous relationship, it can affect not only the person you're dating but also yourself. It may cause you to self-harm. Even if the dating game becomes successful, the relationship that you'll build may not last that long. A professional dating coach is aware of this and takes this as a priority to take care of your welfare.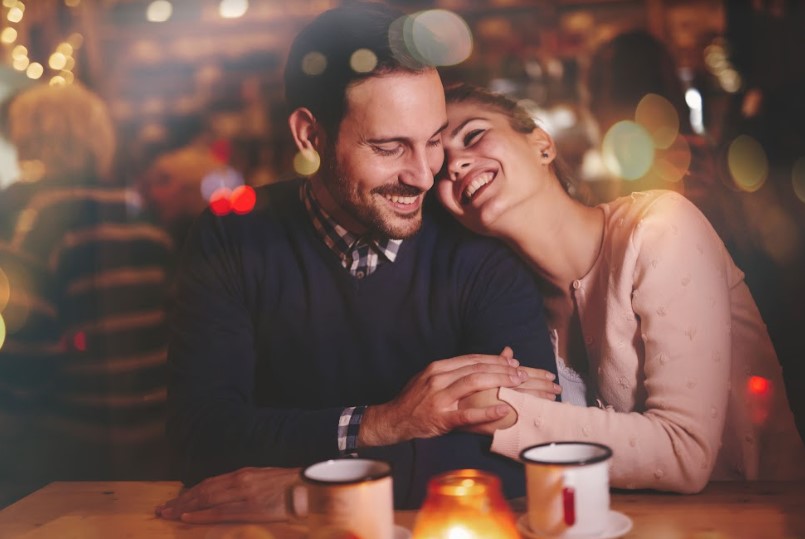 Conclusion
A long-term relationship refers to a long-time relationship between partners, married and not. The bond they establish is special and life-changing, and a breakup from such can be devastating.
Even so, it's still not the end of the world for you. You deserve to be happy. Ask for advice from a professional dating coach to ensure you're ready to jump back into the dating game and do it with great success.