Yellow teeth can cost you your confidence and willingness to smile every day. Luckily, improving the color of your teeth can be as simple as changing what you eat and drink while polishing your oral care routine.
Teeth ultimately turn yellow as you get older, when enamel wears away from chewing and exposure to acids from food and drink.
In this article, we show you how to whiten your teeth again, but before then let's see what causes this teeth discoloration.
What Makes The Teeth Yellow
.
• Poor Oral Hygiene: Poor oral hygiene is one of the causes of yellow teeth, but even the most diligent brushers and flossers can develop the discolored teeth that occur simply with age.
• Diet: Certain foods that are high in tannins, such as red wine, are potential causes of yellow teeth. Some of the most common causes of tooth discoloration include drinking beverages such as coffee, soda, and wine. These substances get into the enamel of your teeth and can cause long-term discoloration.
• Illness: Certain medical conditions or medications are also causes of yellow teeth. Patients who are undergoing chemotherapy for head or neck cancers may develop yellow or stained teeth. Also, certain types of prescription medications including medications for asthma and high blood pressure are causes of yellow teeth.
• Fluoride: Excessive fluoride exposure is also among the causes of yellow teeth, especially in children.
• Smoking: Smoking is one of the top causes of yellow teeth, and stains from smoking can be stubborn. But smokers can improve their yellow teeth by quitting smoking, following a complete oral care routine of twice-daily toothbrushing and daily flossing, and using the right teeth-whitening products.¹
How To Whiten The Teeth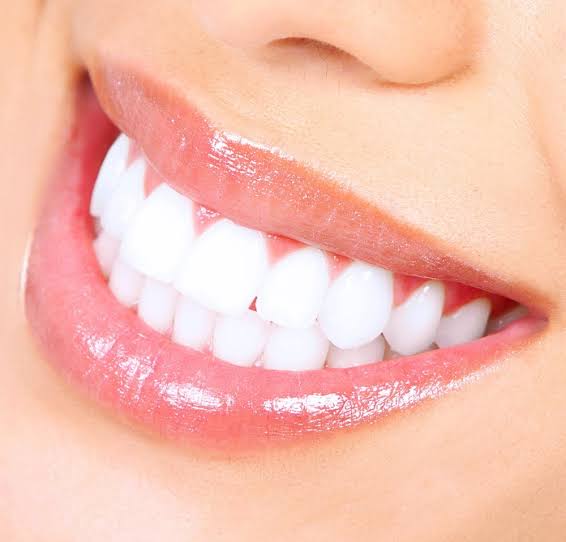 Below are some of the proven ways on how to whiten the teeth:
1. Checking Your Diet
Eliminating foods that mark the teeth can prevent further staining. Foods and beverages that contain tannins, such as wine and tea, can stain the teeth. Coffee and dark sodas and juices can also stain them.
Dentists generally recommend waiting 30 minutes after eating before brushing the teeth. Acids can weaken the enamel, so brushing too soon can cause damage.
Quitting smoking or tobacco products can reduce the risk of nicotine stains. It can also prevent tooth decay and gum disease, both of which can damage the enamel and cause oral health issues.
Get Plenty of Calcium in Your Diet
Some tooth discoloration is caused by enamel eroding away and exposing the dentin underneath, which is yellow in color. Therefore, anything you do to strengthen the enamel of your teeth will help keep your teeth pearly white.
Calcium-rich foods, such as milk, cheese and broccoli, may help protect your teeth from enamel erosion
2. Oil Pulling
Oil pulling is the term for washing the mouth with oil to remove dirt, bacteria, and debris. It is not a substitute for regular brushing or flossing, but some research suggests that washing the mouth with certain oils may help to whiten the teeth.
Oil pulling is a traditional Indian folk remedy meant to improve oral hygiene and remove toxins from the body.
The practice involves swishing oil around in your mouth to remove bacteria, which can turn into plaque and cause your teeth to look yellow.
3. Whiten Your Teeth With Baking Soda
Baking soda may also help to fight bacteria, which suggests that it may be able to reduce plaque and prevent tooth decay.
Additionally, baking soda creates an alkaline environment in your mouth, which prevents bacteria from growing.
This is not a remedy that will whiten your teeth overnight, but you should notice a difference in the appearance of your teeth over time.
4. Using Hydrogen Peroyxide
Hydrogen peroxide is a mild bleach that can help to whiten stained teeth.
Many commercial whitening products contain hydrogen peroxide, although at a much higher concentration than you will use.
Unfortunately, there aren't any studies to show the effects of rinsing or brushing with hydrogen peroxide alone, but several studies have analyzed commercial toothpastes containing peroxide.
One study found that a toothpaste containing baking soda and 1% hydrogen peroxide led to significantly whiter teeth
Hydrogen peroxide may increase tooth sensitivity, so it is not suitable for long-term use or for people who already have sensitive teeth. Thus it should be use with caution.
5. Whitening With Fruits
Papain and bromelain, which are enzymes that occur in papayas, __(Find Out Other Health Benefits Of Papaya)__strawberries and pineapples respectively, may both help to whiten teeth.
• Strawberries
Proponents of this method claim that the malic acid found in strawberries will remove discoloration on your teeth, while the baking soda will buff away stains.
However, this remedy has not been completely backed up by science.
While strawberries may help exfoliate your teeth and make them appear whiter, they are unlikely to penetrate the stains on your teeth.
• Pineapple
A study found that a toothpaste containing bromelain, an enzyme found in pineapples, was significantly more effective at removing tooth stains than a standard toothpaste.
However, there is no evidence that eating pineapples and strawberries produces the same effect.
Conclusion!
In summary, good oral hygiene is just the simplest and basic way of whitening the teeth, and theses includes:
Brushing the teeth at least twice a day. A person should be sure to also clean around the gums and the backs of the teeth.
Using a fluoride toothpaste. Fluoride can fight and even reverse tooth decay. Though some people oppose using fluoride, dentists believe that fluoride is safe and beneficial for teeth.
Flossing to remove plaque between the teeth.