In one of the very first Peanuts cartoons entitled "A Boy Named Charlie Brown," Linus Van Pelt proclaims that his blanket is a necessity. "It keeps me from cracking up.
It may be regarded as a spiritual tourniquet. Without it, I'd be nothing, a ship without a rudder."
Almost every person has a favorite blanket that they would terribly miss if it was ever lost. Blankets protect us from the elements and hide our eyes from the dawn early in the morning.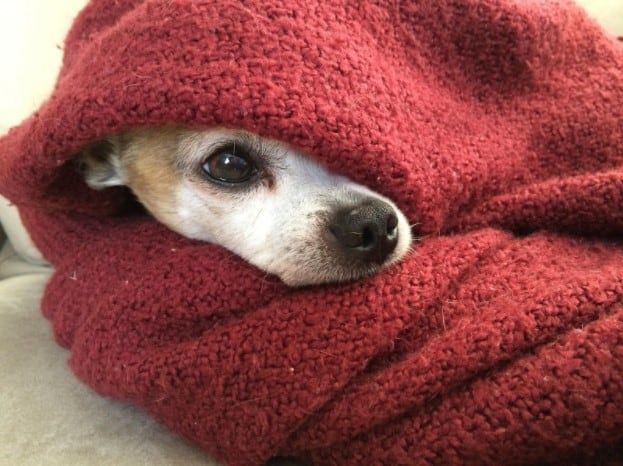 A strategically hung blanket can offer one privacy, and many a dog or cat has used their favorite blanket as a bed.
There is nothing quite as nice as a blanket that is made especially for you. It can be given as a gift, or you can just make it for yourself. It can be something you create by hand. or something you design on a computer.
Technology has made it much easier to create an original blanket. You will have a few different options when it comes to making your own blanket.
Quilting
According to the site https://www.printful.com/custom-photo-blankets, a quilt is simply two layers of fabric that encases padding. Anthropologists have traced quilting back to ancient Egypt. The Crusaders used to wear quilted fabric under their armor for comfort. 
Puritans in the United States used to use quilts for everything from home insulation to clothing. It would later become an art form involving fancy stitching and nice fabrics.
Eventually, it became popular for women to have quilting bees where they would all get together with spare fabric and work on a single quilt. Quilting bees remain a popular activity until this day.
If you have plenty of extra time on your hands, you can get together with your friends and make your own unique blankets that no one else will have.
Knitting
you can always knit a blanket or throw. Almost every home has an afghan on the couch. It is the perfect thing to snuggle under when you watch a movie. It takes about two to four months to make a blanket, but it is something that you can enjoy for a long, long time. 
Make a Photo Blanket
If you take a stroll downOlivera Street in Los Angeles, you will see several stands selling large blankets featuring pictures of celebrities and religious deities. These blankets are notorious for being very warm and very large.
Almost every Angeleno has one, and they have become so popular that they sell them online nowadays. 
Some of the most popular blankets feature Marilyn Monroe, Elvis, and Jesus Christ. If none of these images appeal to you, fear not. You can actually put any photo that you would like on a blanket. 
There are websites on the internet that allow you to create your own blanket. You simply go on the site and use the tools that they provide you with to create your design.
You can upload a simple photo, use one of the patterns that the website offers or put a clip art emoji on your covering.
Once you have designed your blanket, the company will print it and ship it to you. You can use a photo blanket as a wall decoration or cover yourself up at night. 
Whether you create a blanket by hand or machine, a personalized blanket makes a great gift for either you or someone you care about.