Hiring an in-home carer is one of the best ways to provide you or your loved ones comfort through compassionate caring. However, it may not suit everyone as some people will need extra structured care that's similar to what a health institution can offer.
Sometimes, it can be difficult to know which type of care will be better for your loved ones. This is why you need to learn the cons and pros of an in-home carer to help you make the best decision.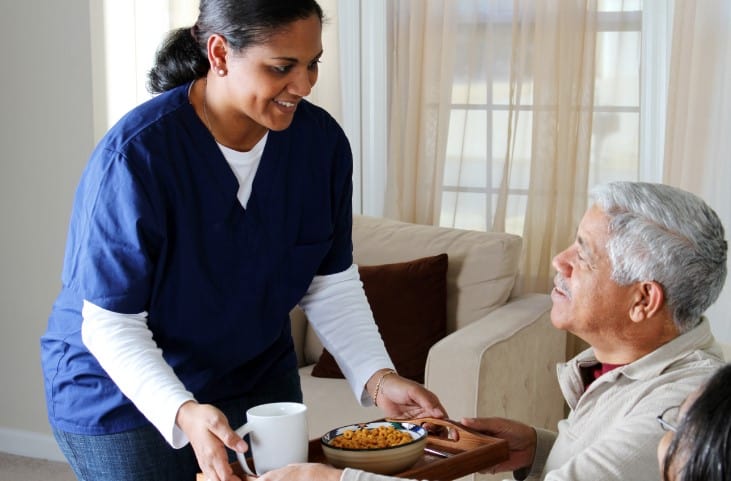 Here is all you need to know about the advantages and disadvantages of an in-home carer:
7 Pros of an In-Home Carer
Personalized Care
One of the main benefits of hiring an in-home carer is access to one-on-one personalized care for the patient. There will be a personalized patient care plan tailored to meet the everyday life demands of your loved one.
This means they can continue their normal lives without significant changes and enjoy their freedom since there's a support system to make things easier.
Besides, care providers are trained to meet patient's demands from body care to nutrition and medications.
The service is about watching out for the person by getting to know the patient's personal needs, relatives, routines, and understanding of their preferences.
Appropriate Health Assessment
Having an in-home carer is not just about providing a regular support system for patients. Any reputable home carer provider, like Promontory Home Health, will first conduct an initial assessment by inviting a professional physician to check the patient's health status.
The health status will be put into consideration towards how to care for the patient. Common health issues that can be attended to at home include chronic disease management, wound care, speech, physical and occupational therapy, among others.
This evaluation will be used to review patient's medications and create a safety assessment measure.
The comfort of Familiar Environment
One of the most obvious pros of in-home care is that caregivers get to spend more quality time with their loved ones.
Though this arrangement may not be ideal, it is usually better than sending a senior to stay in an assisted living facility, nursing home, or hospital.
Though some caregivers might charge extra for their service, it's often cheaper than sending the person to live at a facility.
Besides, letting patients stay in their homes will give them a sense of comfort which will foster their emotional wellbeing, which is essential to their recovery.
Most aged people prefer to stay in their homes to relive memories in a familiar setting.
Hiring an in-home carer provides the opportunity to continue living in their homes with things and people they love while receiving proper care.
Peace Of Mind for Relatives
There's this peace of mind for both the patient and guardian or loved ones when they know that someone is available to help day and night.
Some people experience guilt from the thought of leaving their family members in health institutions to be cared for. They are always worried about how the patients are faring and coping with the new environment.
Having an in-home carer will remove such bad feelings and relieve pressure on the guardian and other relatives.
The in-home carer will always be there to attend to the patient's needs. This makes it easier to plan for other things without feeling restricted.
There is no rule that says you have to be your loved one's carer. You can provide the person with an in-home carer and still maintain your relationship with your loved one.
Reduces the Risk of Getting Infected
Many health institutions do a lot to prevent the spread of germs through several hygiene measures. Unfortunately, the process may not be that effective due to the amount of crowd in such a confined space.
As such, hospital hygiene may not appropriate for older adults, especially ones that are just recuperating from an illness or those with a weak immune system.
They're prone to getting colds, flues, viral gastroenteritis, and staph infections that can be easily transmitted when living in health institutions. Getting proper care at home is still the safest option as infections can be easily contained at home.
Lesser Cost of Caring Expenses
Getting an in-home carer can be an affordable alternative to a nursing facility or a health institution.
This depends on the patient's needs, but in several cases, in-home care services are usually cheaper than staying in a health institution or nursing home.
Hospitals and nursing homes will charge patients according to the number of days spent there, the kind of care the patient needs, and other miscellaneous expenses like feeding.
Getting attended to at home helps reduce the cost of loved ones commuting to and from two different places, as well as the additional costs of keeping your loved ones in a hospital or a nursing home. Besides, you can always find a care provider within your budget.
Quality In-home Care
Most times, in-home care provides the opportunity for you and your family to assess and choose who your health caregiver will be.
This means you are directly involved in the process. You can ask questions about the quality of the caregiver's service before hiring.
You should also ensure that the caregiver has proven certificates and licenses to ensure you're hiring the right person.
You may not get this luxury in a hospital or nursing home. An institutional provider can assign any nurse or doctor.
Being attended to by the right person will ensure quality one-on-one care, leading to emotional and physical wellbeing benefits.
Getting the right care provider is key to delivering an excellent service.
5 Cons of an In-Home Carer
Getting The Right In-Home Carer Provider
As the name implies, an in-home carer will be spending a lot of time with you or your loved one. This is why the guardian can't just assign anybody to do the job.
You will want to do everything possible to find the right care or carer team properly trained for attending to the patient's needs sympathetically.
You also need to consider the care provider's personality before hiring them. You don't want to hire someone that can't tolerate the patient.
Getting the right in-home carer can prove to be a challenge, especially if the patient has demanding medical needs or a complex personality.
If you are unsure about how to go about this process, you can through an in-home care agency. All you have to do is instruct them on what you need, and the agency will source care providers that fit your requirements.
Limited Emergency Medical Resources
In-home care may not be the right solution for people with complicated health issues. This is because in-home care can only provide limited medical assistance.
Compared to health institutions, caregivers have limited resources to adequately care for patients with many health demands.
In-home is best suited for offering support and assistance to seniors who can no longer go about their usual business independently.
If your loved one needs frequent medical aid and care, you may need to go to a hospital or a nursing home. This is one advantage health institutions have over in-home care.
Health institutions have the medical team and equipment on the ground to handle any situation.
Lack of Physical Healthcare Structure
Health institutions for seniors are built and designed with patients' needs in mind. They have ramps, support bars, handrails, a wide walkway, shower seats, and many others to make life easier for the patients.
Even with the confined space, patients can still interact with each other and develop meaningful relationships.
They relate and understand each other better since they are in the same condition. The home environment is not usually suitable for this kind of patient setting.
Besides, modifying a home environment for this purpose can be costly and stressful to set up. Taking care of patients at home may lead to hazards like falling and mobility issues, further complicating the health issue.
Feelings of Isolation
Even though in-home carers ensure that their patients are properly cared for, some patients may still feel neglected and isolated from other family members.
This, however, depends on the proximity of the family or care provider. Sometimes family members will have to go to work and leave the patient alone for a long time.
Even the caregiver may not be available for conversations all the time.
With little or nothing to do, seniors that require in-home care usually want full and prompt attention, which may not be accessible all the time.
This is why some patients prefer health institutions or nursing homes since they will get to be with people like them. It gives them a sense of belongingness.
Although the feeling of isolation can be managed, it mostly depends on the care provider's communication skills and how willing the patient is ready to let out.
Incompetent Care Providers
There are cases where an in-home carer sent to take care of a person may not offer an excellent service.
Apart from neglecting the person, there may be cases of theft and abuse that the patient's guardian may not notice. If it's in a health institution, the caregiver will not work alone.
There will be other co-workers and supervisors to ensure work is being done appropriately.
Besides, the patient will have other people to communicate with whatever is going on. This is why doing personal research on any given in-home carer is essential; never rely on what the agency tells you alone.
An incompetent care provider is not something to handle with levity. Conduct background checks thoroughly and make sure you are hiring from a reputable source.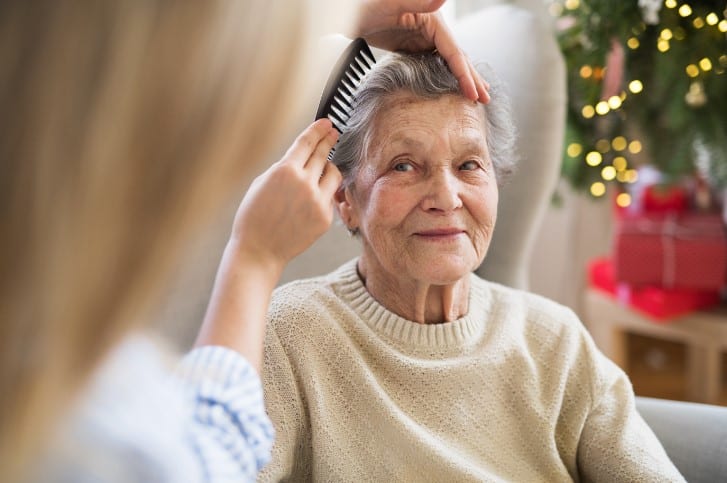 Conclusion
From the above, you can see that in-home service has its up and down. With in-home care, you can provide personalized care as well as help your loved ones maintain their freedom and independence as long as possible.
On the other hand, it can be difficult getting the right in-home care provider. This is why it's advisable to take time to assess both conditions to determine if it's the suitable form of care for you or your loved ones.
Ultimately, the type of care you should go for comes down to the individual situation and the families' preferences.