The Sunday Scaries: we've all gotten them! Friday night is a joyful time, whether you're heading out with friends or relaxing at home. Saturday is great because you know you still have a whole day left after that before you go back to work.
Sunday is a different story: you can feel the weekend slipping through your fingers, and you want to hold onto every last happy second of it, but the looming shadow cast by Monday- the start of the work week- leaves a dark stain on a day that should still be right and enjoyable.
Staring the work week with a positive attitude and a good mindset can be a challenge, but these two things are absolutely essential if you want to have a great week.
It might be a daunting task, but it is possible to kick your working week off in a way that makes it seem less intimidating and gives you as much chance as possible of it going off without a hitch.
Here are our seven most effective tips for starting off your work week the right way.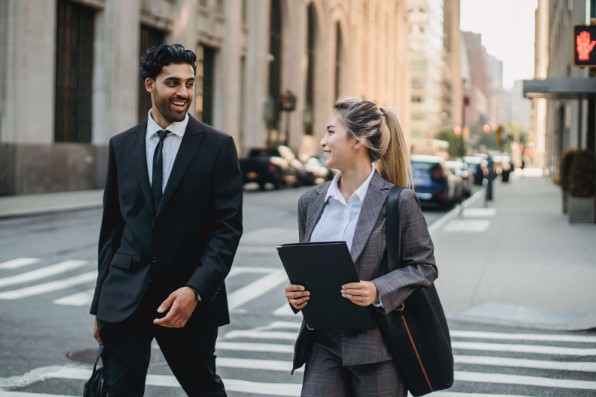 Prepare Early
On Friday, before you leave work, tie up as many loose ends as you can. This means less catching up on Monday and a weekend not spent thinking about all the work stuff you failed to do.
We know that preparing for Monday on Sunday might seem like a way to increase the Sunday Scaries rather than minimizing them, but it's the only way to keep Monday morning as stress-free as you possibly can.
Set aside a little time on Sunday evening before bed to pick out your clothes for the following day and prepare lunch if you usually take one to work.
Avoid Weekend Work
There will be times when working on the weekend is necessary-such as in a time of crisis or if you spend time away from work during the week.
On a typical weekend, you should avoid doing bits of work or looking at work emails at all. Rest is an essential component of a good life and being able to do your job well.
If you're only half resting over the weekend instead of enjoying the time you have off, you can't operate at total capacity either at work or after work when you spend time with your family. Work when you work, rest when you rest; be present at all times.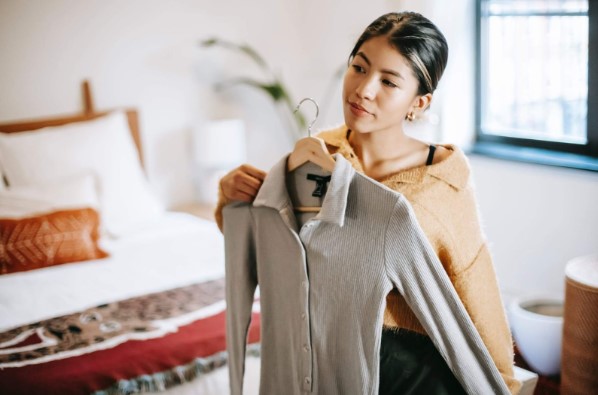 Make Mondays Happy
Treat yourself in some little way on a Monday, and it might start becoming a day that you look forward to.
Wear your favorite outfit, take yourself out for lunch, pack a sweet treat or do something nice for yourself that you usually wouldn't, or listen to a special upbeat, uplifting playlist on your way to work.
This will take the sting out of being back at work and stop you from feeling so much dread about the start of the week.
Eat!
If you've followed some of our other tips, then there's no reason you won't have time to eat breakfast in the morning! Whether you like to do this before you leave home or when you arrive at work, it's vital that your body has the fuel it needs to take on the day.
You might not have time for a full sit-down with bacon and eggs or fresh pancakes, but you could have some muesli and yogurt or try preparing a sheet pan breakfast or breakfast burrito the night before.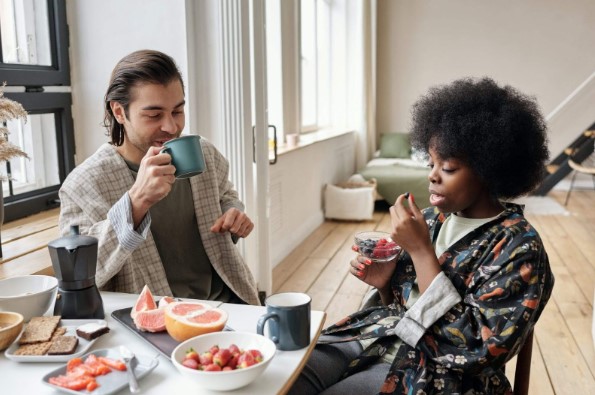 Don't Watch The Clock
Checking the time every few minutes will not make the day go faster; it'll have the reverse effect! Work, whether it's your dream job or not, is a part of life.
We all have responsibilities: being at work is one of them. Focus on the work you have to do and getting through your emails rather than counting the seconds till you can leave again, and the day will go faster than you think.
Get Enough Sleep
We know that revenge bedtime procrastination is a thing (staying up later than you should reclaim time that you feel you've lost during the day), but don't let it be a thing on Sunday nights!
Get to bed at a reasonable hour, get enough solid sleep, and waking up on a Monday will be a lot easier on you.
Map Out Your Week
When you get to your desk on a Monday morning, go through all your meetings and appointments, check that they're all correctly noted in your journal or calendar and that none are overlapping. Confirm any meeting or project deadlines, and you'll have a smooth, non-stressful week ahead.
Wrap Up
If you plan carefully and make some of these tips into habits that you carry into every week, you'll be able to start your work week the best way possible and know that the week before, you won't bring any nasty surprises. Have a great week!