Nowadays, online shopping has become quite a norm. Apart from this being a matter of convenience, for many now, it's a necessity. When the world was faced with so many changes due to unprecedented events, individuals around the world had to make and do something with what's available around them.
Among the many changes, this meant shopping online for almost everything including medicines.
This scenario brought about the popping up of online pharmacies. Families and individuals had one less reason to leave their homes to shop for the essentials when even medicines could be bought online.
Given the importance of medicines and their effects on the taker's health, it's very important to ensure this purchase from online pharmacies makes no room for any errors.
So, it pays to learn a thing or two from those who have already become loyalists to buying medicines from an online pharmacy. This article lays out some of these tips.
Always Consult With Your Doctor
Shopping online for medicines isn't enough reason for you to self-medicate. If you're unsure, even if it's only for over-the-counter medications, it's always best to consult with your doctor first.
By doing so, you can also get the proper dosage right, so, you also know the limits of the quantities of specific medicines you're going to purchase from online pharmacies.
Consulting your physician first is all the more important for prescription medicines. If the online pharmacy allows you to buy prescription-only medications without the need for that prescription, then that fact should be a red flag. Never make that mistake, otherwise, you could be purchasing a counterfeit medicine or from an unregistered pharmacy.
If your disease or health issue requires a prescription from a doctor, then get that prescription. This is to ensure that your purchase of medicines online can work out well enough to address your health concern.
Assess The Storage Conditions
Before finally making that final purchase of your medicine orders, take the time to check that the proper storage conditions required for pharmacies to observe. This is very important so you can be certain that the medicine you're buying was appropriately stored.
Remember that there are specific medicines that have to be placed in appropriate storage conditions for them to be preserved and not to spoil. If you're mistakenly buying from a source that doesn't observe such, you're cheating yourself on the quality of medicines you're getting.
As a general rule, pharmacies need to be well-ventilated and clean with temperatures between 15 to 25 degrees Celsius. 
Check The Pharmacy License
Pharmacies that also operate online will usually have a physical pharmacy as their main branch. When this is such, you have that higher assurance that the online pharmacy is, in fact, a legitimate entity. So, it pays to actually take the time to go through the pharmacy's website first to see if it's equipped with the proper legal licenses to operate. 
A trustworthy online website is one that's not afraid to post copies of those legal licenses to establish their authority and legitimacy. After all, a pharmacy is a serious business, not one to be taken lightly.
When you come across medicines online that are ridiculously cheaper than the usual standard retail price, then that should send red flags to you to check the licenses just to be sure you aren't buying from a fake entity.
Stay On The Safe Side
If you have trusted pharmacies that have now started operating online as well, you can't go wrong with buying from those pharmacies. There's no need for you to look around when you already have trusted entities in mind. Trust is a very important factor when shopping for medicines, simply because it's your health at stake.
So, if you can stay on the safe side and purchase from names you already trust, then that's always the best route to take. Apart from the trust aspect, there are many other risks that are associated with buying from sources that are unheard of.
If anything goes wrong with your purchase like if you were given damaged and expired products, you may have a hard time claiming damages and getting a refund.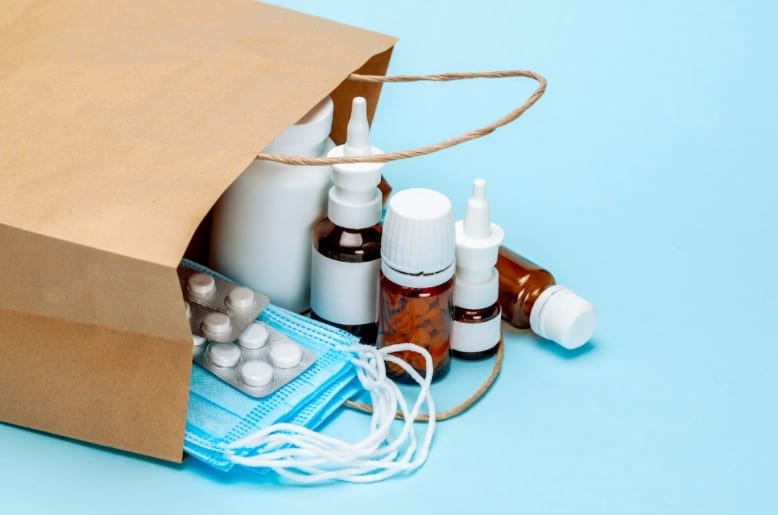 Conclusion
For as long as you're buying from online pharmacies, shopping for medicines online can be just as viable as how it would've been if you were buying medicines from a physical pharmacy. When the convenience is right in front of you, there's no reason why you shouldn't do so as well.
If you're unsure how to protect and ensure the quality of the medicines you're buying and how to begin appropriately with shopping for medicines online, the tips above are at your disposal to be guided.
Like shopping for any other product online, shopping for medicines online come with its own risks. But those risks can be overturned with extra caution played from your side.