With over half the world's population on social media, it is almost impossible to be able to succeed in these competitive times without being present online.
The best use of social media for small businesses is to grow your online presence and gain followers. A large following is a great way to create higher-quality content that will attract more people to become interested in what you're posting.
Modern entrepreneurs often feel clueless because there are so many different tools and platforms out there. But no matter how much you know, there is always room to improve.
So, let's talk about 5 easy ways to improve your social media efforts and promote your business in the process.
Create a Strategy
Each platform needs a different strategy. You need to have a variety of strategies to be able to respond to the ever-changing environment and keep up with your competition.
It's important to carefully select the right platforms for your content. Figuring out what works best for you and your audience can provide great results in generating engagement.
Consider why you're using that specific platform and who is your target audience. Also, think about what brand message you're trying to convey, and what content works best for the platform you choose.
And most importantly, ask yourself how can you make your content unique, so you can beat the competition.
Focus on Your Audience
A lot of people think that trying to target everyone on social media leads to large expenditures without many conversions. Many new small business owners also think that buying fake followers can increase their sales and reach new customers.
However, that's often not the case. For instance, many new businesses use Instagram to promote their brand, but they usually opt to buy Instagram followers instead of gaining organic ones that will bring more profit.
You can gain more Instagram followers by using third parties that suit your needs through algorithms that will grow your account in the same way you would yourself. You can reach your audience by marketing to their aspirations and interests. A targeted marketing campaign is more effective than a general one, helping you grow your business faster.
To reach a wider audience and target them more effectively, it may be beneficial to group them into different segments based on specific criteria. Segmentation allows you to target multiple customers and markets, and tailor your marketing strategy to fit their needs.
Be Consistent
The best way to keep your audience engaged and interested in your content is to post regularly on all of your social media accounts. A content calendar is an important part of creating a successful social media strategy because it ensures you always have good, relevant content to share on your channels and post at the right time.
No matter your size and what platform you're using, be sure to keep these things consistent:
Brand image and message 

Posting frequency

Hashtags 
While building your social media presence is important, don't try to do it all at once. Contribute to 1-2 social media sites consistently instead of posting on 5, and you'll always have something good and consistent to offer your audience.
Create Engaging & Interesting Content
With social media feeds and timelines being loaded with millions of people constantly posting content, it is important to stand out from the crowd by creating good content. Content marketing is a necessary part of every marketing strategy, so it's essential to have content pieces that are creative and engaging if you want to stand out.
Make sure your content is short, entertaining, and informative to get higher engagement and the potential to go viral on social media. Over time, you'll have some of your posts perform well and bring more traffic to your site. Keep in mind that your content marketing should be done by professionals who will ensure that your newly designed website is up to par.
Engagement
Engaging with your followers is another important part of building a strong community. It lets you get on a more personal level and show how much you care about them. Some of the ways to do this are by liking and responding to comments, live streaming, creating polls and quizzes, and posting content that starts conversations.
Provide your customers with the opportunity to give feedback. Listen to and address their concerns, and ensure they have an easy way of sharing with their network.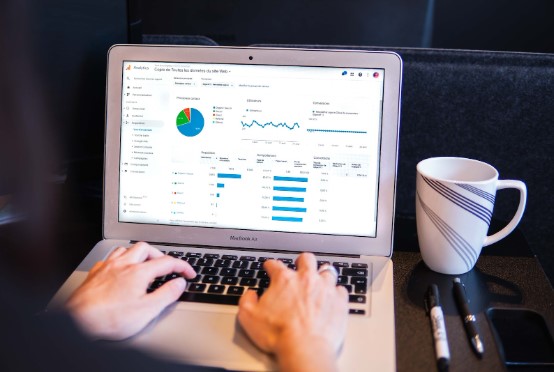 Final Thoughts
There's no doubt that a targeted social media strategy will greatly improve your results on social media. Engaging with your audience in new ways will allow you to reach more people. Social media is always changing and with new things every day, these tips will help you to build your strategy and grow your audience.