For most new parents, the first few months of parenthood can feel like all that matters is the health, happiness, and wellbeing of their newborn child.
This is why other equally important things, such as focusing on their health or spending quality time together, become less of a priority as they take care of their little one's needs.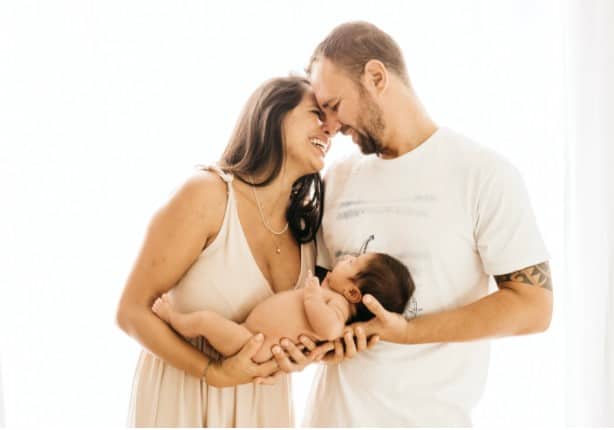 As the challenges of taking care of a newborn pile up, parents begin to feel unhappy in their relationship, and a study has found that 67 percent of couples experience a drop in their marital satisfaction after having a baby.
To stay happy during the early days of parenthood, constant and healthy communication is a must. Making an effort to date each other can also help to keep the flames of love alive.
Here are all the reasons why new parents should make time for date night.
It can relieve stress and anxiety
Health experts often warn about the effects of postpartum depression on new mothers, but did you know that postpartum anxiety can also have a negative impact on new dads?
Common postpartum anxiety symptoms include panic attacks, mood swings, having obsessive or compulsive thoughts, and feelings of anger, and fathers may also experience this during the first months of parenthood.
To reduce stress and anxiety, carve out some time for date night, even if you have to do it home.
Doing something apart from caring for your little one can help to ease tension and give you a much-needed break from mommy and daddy duties, even if it's just for an hour or two.
To have a special date night dinner at home, have your meal delivered so you don't have to bother cooking it. Light a few candles, and use your best dishes.
You can also have a movie night and watch a film or an episode of your favorite series on Netflix. Make it feel like a date by preparing some popcorn and drinks, and snuggle under a blanket while you're watching.
It enhances intimacy
Getting busy between the sheets may be out of the question for now, but that doesn't mean that you can't be intimate with your partner.
Cultivating intimacy strengthens a relationship, and apart from having sex, going on date nights can strengthen your bond as a couple.
For an intimate date night, try recreating a spa holiday at home, and take a relaxing bath together. Afterward, treat each other to a massage, then sip some tea while having a quiet conversation.
It makes you happier
Doing something together that's not related to parenthood, chores or errands can reinforce the importance of your relationship.
Moreover, it makes both of you happier, so you're less likely to argue, enabling you to be in harmony as a couple and as parents.
For a fun date night, play games on your PlayStation or Xbox, and order pizza to bring back the carefree nature of your relationship.
If you can get a babysitter, head outdoors and go for a walk at the park and have a picnic.
Try not to talk about parenting duties while you're on your date, and focus on each other to make it more enjoyable.
Date nights can make your marriage stronger and can help you face the challenges that come with parenthood. Try going on a date night with your loved one, and see how it improves your relationship.