College life is challenging for all students, especially for those who suffer from chronic pain.
If you are a student who experiences migraine attacks on a regular basis, you should learn essential pain coping strategies. You should adjust your lifestyle and studying process to make it fit your health condition.
Let's consider six ways on how you can prevent new migraine attacks and live your college years to the fullest.
Eat healthily
To prevent migraines in college, you need to eat healthily. You need to decrease the consumption of processed food and eat more fresh fruits, vegetables, and seeds. Besides, you need to follow such important rules:
Eat your breakfast, launch, and dinner at about the same time every day.

Never skip meals – fasting may cause a new migraine attack.

Regulate the consumption of caffeine. Caffeine may do both: help and cause headaches. You should find out what is your "optimal" daily norm of caffeine and don't exceed this norm.  

Keep a food journal. Try to track what food you eat for two weeks. Analyze your diet and identify potential food triggers to avoid in the future.
Well, it might be challenging for a college student to stick to a healthy diet. It's much easier to order pizza online than cook a wholesome dinner by yourself, isn't it?
But if you want to get rid of migraines and live a happy life, you should control what you eat. You should substitute chocolate with dried fruits, fresh fries with fresh salad, and make little healthy choices every day.
We highly suggest you try out meal prep. Dedicate a block of your time (for instance, Sunday morning) to prepare full meals for the week ahead. When you come home after classes, your healthy meals will be waiting for you in the fridge.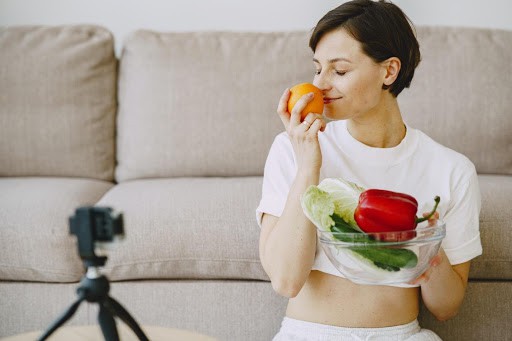 Photo by Gustavo Fring from Pexels
Exercise daily
For most college students, studying is a priority. Students, especially freshmen, tend to give up physical activity to dedicate more time to books reading and exam preparation. But the truth is that health, not studying, should be priority number one.
If you want to cope with migraines, you should exercise at least thirty minutes a day. You can work out at the gym, play football, swim in the pool – do any sport you like the most. 
If you can't afford a gym membership, you can practice in your room. There are lots of video workouts on YouTube that you can watch for free. If you are not into sport, you can focus on walking – that's another physical activity that helps to prevent migraine attacks.
In fact, it doesn't really matter what kind of physical activity you will choose. If you increase your fitness level, it will benefit your body a lot. It will reduce the number of migraine days per month and the intensity of the attacks.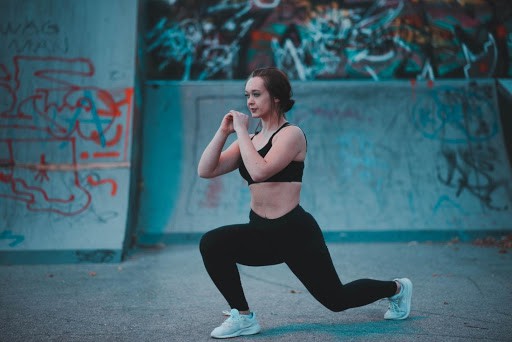 Photo by Dejan Krstevski from Pexels
Learn to meditate 
College life is full of stress. The exam preparation conflicts with peers, tight deadlines – that's what makes the life of students unbearable.
To survive in college, you need to learn how to manage your stress levels. You need to find a way to get distracted from the current problems and focus on the things that make you happy. Make your health a priority and take a break when you feel like you need it — there are many good writing websites that will take care of your academic performance.
One of the best ways to combat stress is meditation. If you meditate at least 10 minutes a day, your wellbeing will get improved.
Don't know how to meditate? Use tech and media to learn this new skill. Watch educational videos on YouTube, follow meditation influencers on Instagram, upload meditations apps on your phone – master a new self-care skill in a fun way.
Wear right migraine glasses
Do you have a heightened light sensitivity? Do you have any trouble with computer screens?  If so, you should use migraine glasses to protect yourself from harsh light.
As a college student, you have to spend lots of time working on your PC. You need to write various essays, take tests, research new topics, and many more. To complete these tasks, you need to feel comfortable being in front of the screens.
If you choose suitable proprietary lenses, you will easily cope with painful light. You will eliminate the trigger and prevent migraine attacks.
Be aware of new migraine relief solutions
Unfortunately, scientists haven't created a pill that could cure migraines yet. However, they are working in this direction.
New migraine relief solutions emerge every day, and we highly suggest you keep a close eye on new discoveries. Sign up for Cephalalgia, a medical-neurological journal in the field of headache research, and read new scientific studies weekly. 
Why it's so important to check scientific publications? The point is that some unscrupulous companies cash in of migraineurs' problems. They sell fake migraine relief products on the web by convincing people that their products are innovative ones.
If you be aware of actual studies, you will never get tricked by such scammers. You will never waste your scholarship or pocket money on the products that bring more harm than good.
Avoid noisy college parties
College parties are a good thing, but not for migraineurs. Loud music, alcohol, and junk food are triggers that tend to cause intense migraine attacks. Therefore, you should avoid noisy parties at all means.
Also, you should understand that the attendance of late-night college parties may result in sleep disruption and headache worsening. If you don't get enough sleep, you will likely face problems focusing on studying.
To protect yourself, you should find another way to have fun and socialize. You can participate in extracurricular activities and make new friends at college organizations and clubs.
Consider Your Learning Environment 
College can be a loud and bright place all of the time, and if you get migraines constantly, consider whether this is the best place to be. Campuses have loudspeakers, students will be holding parties, and the lights usually in the lecture halls will be very bright.
If stress causes frequent migraines, some people may find the campus just too much. This doesn't mean you have to miss out on getting an education. Instead, it just means thinking a little bit more about how you can control your environment.
For instance, you could study online instead. It is usually a preferred option for those looking to earn PhDs as they can decide when and where they study best, and this is usually in a quiet space.
You'll find many universities like Wilkes University offer online programs with a completely flexible format, with 100% online coursework, meaning you wouldn't have to leave your ideal environment while studying. Get the education you need at whatever stage in your life you are, and don't let your migraines hold you back from doing that.
Final words
There is no magical solution that can save you from pain. The best thing you can do to protect your mind and body is to take preventive measures: sleep well, eat healthily, exercise daily, meditate, and wear migraine glasses.
Don't wait till the next migraine attack hits you. Change your lifestyle today. Do your best to avoid triggers to reduce the frequency and intensity of future attacks.
---
Author's bio. Daniela McVicker is an experienced writer with a degree in social psychology from Durham University. Daniela is primarily focused on writing about self-improvement. She has authored a number of insightful and motivating articles like "Making The Right Choices Every Day" and "7 Steps To Open Yourself To New Opportunities & Possibilities".