Mother's Day is just around the corner, and many have started thinking of ways to make the mothers in their lives feel special on this occasion.
It may be challenging to think of something that will surely be appreciated given the numerous giftable items available.
Also, you'll need time to explore new gift ideas to ensure that your choice will suit your loved ones' current lifestyle and preferences.
Being a mother is one of the toughest roles one can ever handle. With this, they only deserve the best gifts and treats that will make them feel valued and appreciated.
Gift Suggestions For A Pleasant Surprise
If you'd like some gift suggestions to help you come up with a pleasant surprise for your mother, wife, family, friends, and loved ones, you can consider the following points: 
Mother's Day is the perfect occasion to surprise your loved one with something meaningful. Here are some of the most popular sentimental gift items you can consider giving your loved one on their special day: 
Floral bouquet 

Personalized jewelry 

Matching shirts 

Stuffed animals
Last-minute shopping for gifts can be a nightmarish experience, this is why you'll have to set aside time for gift shopping weeks before the occasion.
For instance, it's best to start canvassing early on to find the best deal for Mother's Day flowers and make reservations as needed.
This way, you'll have more options to choose from, and the items will still be sold at their regular prices.
Mothers are notoriously busy and often have to juggle different tasks at once. Given their challenging role, many would want to receive practical, purposeful gift items to help them complete their tasks more easily.
Also, many moms nowadays rely on tools and gadgets that can help them get on track with chores and other activities. 
If you want to give your loved one a practical item that can be used every day, here are some suggestions you can consider:
A roomy and sturdy all-around bag

Organizers such as planners, pens, notes

Electronic gadgets such as diffusers, step trackers, etc.

Gift cards from their favorite shops
Aside from these items, you can also consider gift ideas that may be useful not only for the mother but also for the whole family.
This way, you'll be able to surprise your loved one with a gift that will make life a little bit more convenient for everyone. 
Bonding Time With Loved Ones 
As everyone in the household is busy with their own responsibilities, it may be difficult for mothers to bond with their families and do fun activities together.
This is why it may be a great idea to surprise them on their special day by planning activities you can enjoy together. 
Here are some examples of bonding activities that you can do for Mother's Day: 
Take her out for a memorable dining experience 

Travel to a new destination together 

Visit a museum or art gallery 

Join a one-day class of her choosing 
For a hassle-free experience, it's essential to make reservations ahead of time, especially for places in demand during special occasions.
Running a household can take up much of a mother's daily routine, and this is why it may be challenging to squeeze in some time for self-care.
As such, you can consider the following self-care ideas to give your loved ones a treat for Mother's Day: 
Treat her to a day at the spa

Get salon treatments together

Book a massage therapy session

Join a yoga or dance class

Go clothes shopping 
As with any other Mother's Day surprise ideas, it's best to consider your loved one's preferences before booking sessions or activities. This is to ensure they'll enjoy the activity and feel pampered on their special day.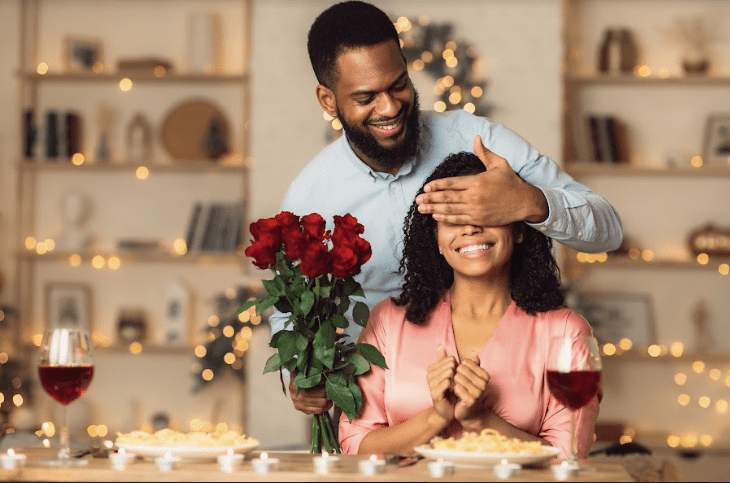 Recreation And Socialization 
Aside from spending time with family, your loved one may also want to celebrate the special occasion with friends or colleagues.
Socialization is essential, especially for mothers who spend most of their time at home.
This is a way to reach out to others and build significant relationships outside of the family. As such, you can encourage them to spend the day with friends and take time off from their usual tasks at home.  
If your loved one has a hobby or a particular activity they're interested in but haven't gotten around to doing for some time, it may also be a great idea to let them take part in it as a way to celebrate the occasion.
For instance, you can make a reservation for a class or gift them with supplies or equipment relevant to their hobbies. This way, your loved ones will have a chance to enjoy doing things they love.  
At times, the best gift you can give your mother or a loved one to commemorate Mother's Day can be as simple as letting them take the day off.
This may not seem like an ideal way of celebrating a special event, but many mothers view a day of rest as one of the most significant rewards they can ever receive.  
If a day of relaxation at home is on your loved one's wish list, what you can do is remove distractions that can interrupt their much-needed break.
For instance, you can volunteer to babysit for a day or do household chores. You can also let them spend time alone doing the things they enjoy at home without disruptions.  
Conclusion 
There are many ways to make a loved one feel appreciated on Mother's Day. You can consider giving them a special gift or surprising them with treats that can help them relax and enjoy themselves on their special day.
On the other hand, you can also spend time with them as a way to show your love and appreciation.
This way, you can strengthen your bond while showing how much you value their role in your life