Engagement Quotes: In this article, we have curated the best happy engagement quotes, finally engaged quotes, engagement quotes for her, engagement quotes for him, engagement quotes for friend, engagement quotes for wife, engagement quotes for husband, engagement quotes for Instagram, etc.
Engagement Quotes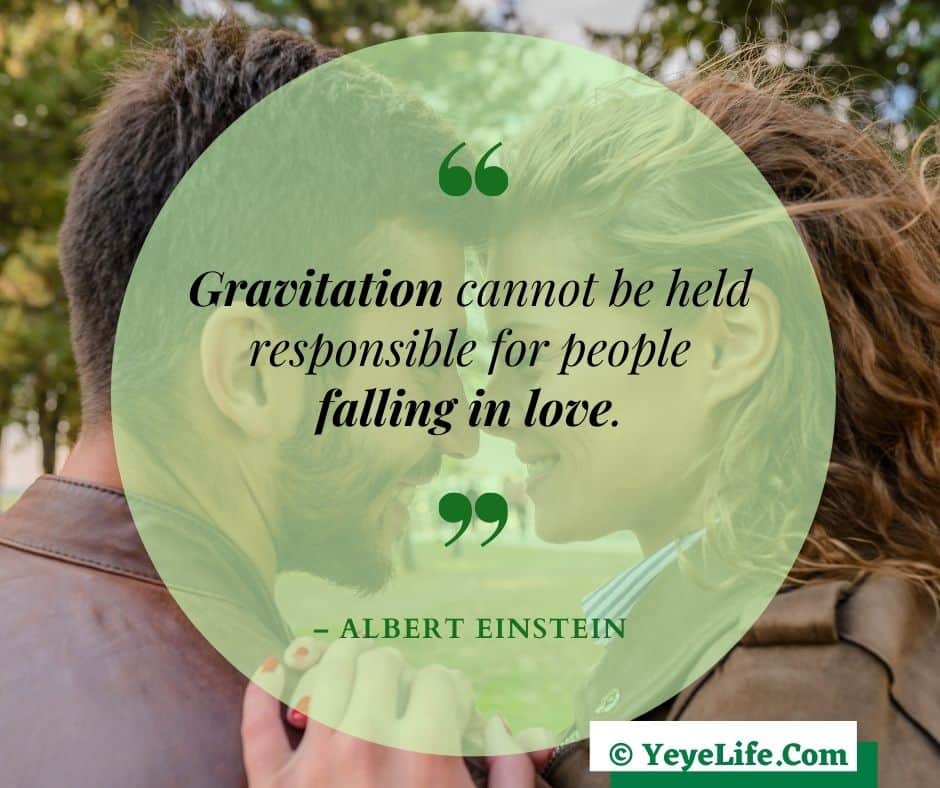 The greatest thing you'll ever learn is just to love and be loved in return. – Eden Ahbez
Every love story is beautiful, but ours is my favorite.
Success in marriage does not come merely through finding the right mate, but through being the right mate. – Barnett R. Brickner
The highest happiness on earth is marriage. – William Lyon Phelps
Love is the master key that opens the gates of happiness. – Oliver Wendell Holmes
You come to love not by finding the perfect person, but by seeing an imperfect person perfectly. – Sam Keen
You also want to check this: Best Engagement Wishes Messages for Loved Ones, also Engagement Invitation Wordings Ideas
I try to remember, as I hear about friends getting engaged, that it's not about the ring and it's not about the wedding. It's a grave thing, getting married. And it's easy to get swept up in the wrong things. – Gwyneth Paltrow
Engagement is trying to figure out each other's quirks before the two of you get married.
When you realize you want to spend the rest of your life with somebody, you want the rest of your life to start as soon as possible. – Nora Ephron
I promise to take care of you when you are old but the first time you hit me with your crane, I'll wash your dentures in toilet water.
It's so great to find that one special person you want to annoy for the rest of your life. – Rita Rudner
Love doesn't make the world go 'round. Love is what makes the ride worthwhile. – Franklin P. Jones
For it was not into my ear you whispered, but into my heart. – Judy Garland
Chains do not hold marriage together. It is threads, hundreds of tiny threads which sew people together through the years. – Simone Signoret
Find the person who will love you because of your differences and not in spite of them and you have found a lover for life. – Leo Buscaglia
You don't marry someone you can live with-you marry the person you cannot live without.
My instinct is to keep my engagement ring After all, I wouldn't like to see it on the finger of a cheeky girl. – Sian Lloyd
You don't need to be on the same wavelength to succeed in marriage. You just need to be able to ride each other's waves.
I won't give my heart to another girl until God shows me it's my wife. – Eric Ludy
Love does not consist of gazing at each other, but in looking together in the same direction. – Antoine de Saint-Exupery
Let us be together for the rest of our lives, I will assure you that, starting from this engagement.
In all the world, there is no heart for me like yours. In all the world, there is no love for you like mine. – Maya Angelou
Love would never be a promise of a rose garden unless it is showered with light of faith, water of sincerity and air of passion.
Anyone can catch your eye, but it takes someone special to catch your heart.
Control leads to compliance; autonomy leads to engagement. – Daniel H. Pink
True love stories never have endings. – Richard Bach
If there is such a thing as a good marriage, it is because it resembles friendship rather than love. – Michel de Montaigne
We may have started as individuals, but now we are as one. – Bryon Pulsifer
Love reminds you that nothing else matters. – Any Bushnell
Love is the expansion of two natures in such fashion that each include the other, each is enriched by the other. – Felix Adler
If you have respect and consideration for one another, you'll make it. – Mary Durso
Love is not blind – it sees more, not less. But because it sees more, it is willing to see less. – Rabbi Julius Gordon
We're all a little weird. And life is a little weird. And when we find someone whose weirdness is compatible with ours, we join up with them and fall into mutually satisfying weirdness – and call it love – true love. – Robert Fulghum
Not men but measures a sort of charm by which many people get loose from every honorable engagement. – Edmund Burke
The meeting of two personalities is like the contact of two chemical substances; if there is any reaction, both are transformed. – Carl Jung
In the arithmetic of love, one plus one equals everything, and two minus one equals nothing. – Mignon McLaughlin
Ultimately the bond of all companionship, whether in marriage or in friendship, is conversation. – Oscar Wilde
There are many blanks left in the weeks of courtship, which a loving faith fills with happy assurance. – George Eliot
The best and most beautiful things in this world cannot be seen or even heard but must be felt with the heart. – Helen Keller
Spouse: someone who'll stand by you through all the trouble you wouldn't have had if you'd stayed single.
Love is just a word until someone comes along and gives it meaning. Your love paints a beautiful picture of what love really means.
You rose into my life like a promised sunrise, brightening my days with the light in your eyes. I've never been so strong. Now I'm where I belong. – Maya Angelou
To love and to be loved is to feel the sun from both sides. – David Viscott
Time is too slow for those who wait, too swift for those who fear, too long for those who grieve, too short for those who rejoice, but for those who love, time is eternity. – Henry Van Dyke
We start a relationship with someone not only because of how great they are but how great they make us feel. And because they have granted us this extraordinary gift—a chance to experience love, joy, compassion, and security —it is our exclusive privilege to make them feel wonderful about themselves, especially during days when they, themselves, don't feel so wonderful. – Kamand Kojouri
Gravitation cannot be held responsible for people falling in love. – Albert Einstein
I have an engagement ring, which is my favorite accessory. – Jules Asner
Between a man and his wife nothing ought to rule but love. – William Penn
Whatever our souls are made of, his and mine are the same. – Emily Bronte
I find the most beautiful moments of life aren't just with you, but because of you. – Leo Christopher
Love is the emblem of eternity: it confounds all notion of time: effaces all memory of a beginning, all fear of an end. – Germaine De Stael
A happy marriage is the union of two good forgivers. – Ruth Bell Graham
If you want to sacrifice the admiration of many men for the criticism of one, go ahead, get married. – Katharine Hepburn
Engagement marks the end of a whirlwind romance and beginning of an eternal love story. – Rajeev Ranjan
What greater thing is there for human souls than to feel that they are joined for life – to be with each other in silent unspeakable memories. – George Eliot
Congratulations on your engagement! I hope you two live a long and happy relationship!
What a happy and holy fashion it is that those who love one another should rest on the same pillow. – Nathaniel Hawthorne
The Oriole weds his mottled mate, the Lily weds the bee; Heaven's marriage ring is round the earth, let me bind thee? – Victorian Card
The success of love is in the loving, it is not in the result of loving. – Mother Teresa
To keep the fire burning brightly there's one easy rule: Keep the two logs together, near enough to keep each other warm and far enough apart – about a finger's breadth- for breathing room. Good fire, good marriage, same rule. – Marnie Reed Crowel
Grow old with me! The best is yet to be. – Robert Browning
Marriage is a mosaic you build with your spouse. Millions of tiny moments that create your love story. – Jennifer Smith
Our love is like an engagement ring, it's a precious thing. Our love together. is the kind that lasts forever.
It is good to have an end to journey toward; But it is the journey that matters, in the end. – Ernest Hemingway
The real act of marriage takes place in the heart, not in the ballroom or church or synagogue. It's a choice you make – not just on your wedding day, but over and over again – and that choice is reflected in the way you treat your husband or wife. – Barbara de Angelis
May your love for each other always shine brightly! Well wishes on your engagement! – Anonymous
My heart to you is given: oh, do give yours to me; We'll lock them up together, and throw away the key. – Frederick Saunders
Engagement is practically trying to find someone with the same weirdness as you.
All commands from your lips are sweet, I say, and now have you not said the sweetest of all? Marry you! – Byron Caldwell Smith
If you live to be a hundred, I want to live to be a hundred minus one day, so I never have to live without you. – A. A. Milne
We have the greatest pre-nuptial agreement in the world. It's called love. – Gene Perret
Engagement is the time when you have a clear view of how wonderful your coming life will be. So, try to get the best vision of a great and wonderful future waiting for you.
Engagement is not as simple as candlelight and roses. It's day-to-day living, taking time, making time to be there, with open arms and a giving heart. Engagement is the special day where we start our new story of life.
Love at first sight is easy to understand; it's when two people have been looking at each other for a lifetime that it becomes a miracle. – Sam Levenson
Engagement marks the apex of a relationship's love and happiness. It's all downhill from here. Congratulations.
Happy marriages begin when we marry the ones we love, and they blossom when we love the ones we marry. – Tom Mullen
I hope that one day, when you get engaged, it is with the person that matters to you, the one you truly love and not someone you are forced to be with.
I would like to have engraved inside every wedding band: Be kind to one another. This is the Golden Rule of marriage and the secret of making love last through the years. – Randolph Ray
Engagement is not just a wearing ring, custom for two, it's a commitment of dreams, love, and feelings.
Love one another and you will be happy. It's as simple and as difficult as that. – Micheal Leunig
Straighten your problems out before you go to bed. That way you will wake up smiling. – Louis Fromm
There is nothing nobler or more admirable than when two people who see eye to eye keep house as man and wife, confounding their enemies and delighting their friends. – Homer
What counts in making a happy marriage is not so much how compatible you are, but how you deal with incompatibility. – George Levinger
I couldn't have dreamed you into existence because I didn't even know I needed you. You must have been sent to me. – Kamand Kojouri
I take you to be my best friend, my faithful partner, and my one true love. I promise to encourage you and inspire you and to love you truly through good times and bad.
You are not just exchanging engagement rings. You are exchanging expectations and promises.
Love is precious and an engagement is an exciting step towards a marriage that is hopefully filled with passion, love, and happiness.
During the engagement period, you must look for anything you cannot adjust to at all and if you find it, then simply cancel the marriage.
Engagement is more like a getting to know if you really want to marry someone for real.
Always remember the distinction between contribution and commitment. Take the matter of bacon and eggs. The chicken makes a contribution. The pig makes a commitment. – John Mack Carter
A marriage is like a long trip in a tiny rowboat: if one passenger starts to rock the boat, the other has to steady it; otherwise they will go to the bottom together. – David Reuben
My advice to you is to get married. If you find a good wife, you'll be happy; if not, you'll become a philosopher. – Socrates