Practicing proper skincare is a must, especially if you'd like to have clear-looking skin. While basic facewash is necessary, using other skincare products, such as toners and moisturizers, would help to provide cleaner and fresher skin.
However, if you have any skin concerns, using serums would help to address your issues and allow you to achieve your skin goals.   
A facial serum is a skincare product with a more concentrated ingredient that helps fight skin concerns such as dry skin, acne, oily, blemishes, and more.
But before you purchase the first facial serum that you find on the market, ensure that it suits your skin type to achieve optimal results. Moreover, below are some tips that could help you decide which serum would work best on your skin:   
For Dry Skin   
Having dry and flaky skin can be bothering, especially if you're trying to put on some makeup. You can see some blotches of color on your skin as you're having trouble blending them well.
While putting on a heavy moisturizer can do the trick, looking for a product that would work well under makeup might be challenging. Correcting your skin condition first would bring wonders to your daily routine.   
Look for a facial serum that focuses on hydration for your dry skin. You can begin by looking for hyaluronic acid, dimethicone, and glycerin as part of the main ingredients.
These ingredients will help to promote hydration and encourage more water into your skin. Just ensure that you pair it with a decent moisturizer for maximum hydration.   
For Oily Skin
While having oily skin allows you to glide on any makeup products to your skin easily, allowing them to stay on the surface can be challenging. Since your skin produces excessive oil, it will enable makeup products to slide off during the day.
With this, you might need to blot your skin during the day to remove excess oil and avoid making your skin look so shiny and oily.   
With oily skin, you should look for ingredients that could help to minimize sebum production and allow your skin to look naturally glowing. The main components you should be on the lookout for are: salicylic acid, tea tree oil, and glycolic acid.
Those ingredients help to control oil production and give you a matte finish. Ideally, you must look for a serum in gel form as they evaporate faster, allowing for dryer skin.   
For Acne-Prone Skin   
One of the least favorite skin types is acne-prone skin. This type of skin is a condition wherein your body quickly develops acne at any time of the day, even if you live in a clean environment.
With this skin type, you have to be particular with your skincare products, as incompatible ingredients might help your skin breakout, giving you intense acne, which could take weeks to heal fully.
To help your skin prevent developing acne, you should look for glycolic acid as the main ingredient as it could help to eliminate any breakouts.
Moreover, you should also check for acne-fighting ingredients, such as benzoyl peroxide, tea tree oil, salicylic acid, and sulfur. Never purchase a skincare product without those ingredients, as they can help to prevent acne breakouts from your skin.   
For Sensitive Skin   
Having a sensitive skin type limits you to what skincare products you can use for your face. Any wrong ingredient can cause breakout or irritation, which would require special care to heal completely.
Before introducing any new skincare product, you should conduct a patch test first and apply a small amount of the product to a part of your face, ideally on your cheeks and see if it'll produce any reaction within 24 hours.   
To ensure that you'll be avoiding any possible complications, you should look for these skincare ingredients: Laminaria saccharina, Sodium hyaluronate, and hydrolyzed elastin.
Additionally, there are also skin care products that you should avoid as they can cause flares and breakouts, such as sulfates, alcohol, and fragrance. While it might sound dull to use unscented products, they will help to ensure no harsh effects on your skin.   
For Aging Skin   
According to experts, you should begin using anti-aging skincare products during your 20s.
While you don't need to purchase an anti-wrinkle cream once you hit 20, looking for products that could help promote collagen production will help your skin develop fine lines and wrinkles much later on your age.
While you might see the results instantly, your older self will thank you for the skin you'll have on that day.   
For your aging and dull skin, you should look for a facial serum with retinoids, vitamin C & E, hydroxy acids, and niacinamides. Those ingredients focus on making your skin look younger as you age.
It could be an age rewind with continued use. As you use them, ensure that you pair them with a good eye cream to achieve optimal results.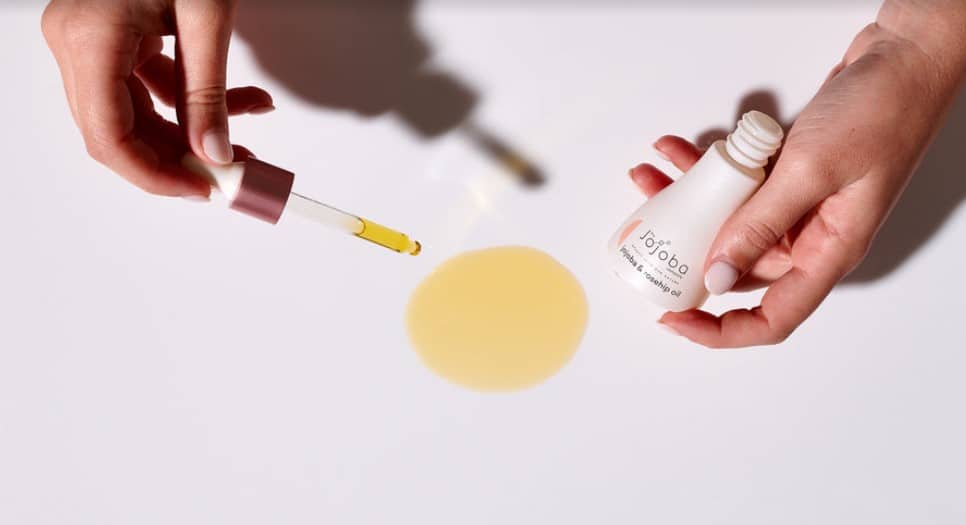 The Verdict   
Looking for the perfect serum might be challenging, especially since your body has various skin conditions. As you explore different brands, try to go for a mini or trial size first and see any reaction to your face. Once you're happy with their results, buy the full bottle.