Laser hair removal is one of the most preferred options for reducing unwanted hair. It is a process by which the hair is removed when the light emitted from the laser is absorbed by the pigments in the hair follicles.
This procedure is commonly used for armpits, legs, upper lip, and bikini lines but can also be applied to the skin where ingrown hair strands are common. Many individuals prefer this method because of its precision, speed, and long-term effects.
Suppose you're planning to seek laser hair removal anytime soon. In that case, it's essential to know how to properly prepare your skin to maximize the effect of the treatment.
Furthermore, doing so can also help minimize risks, such as blisters and swelling. With that, here's an article to guide you. 
Choose A Reliable Laser Hair Removal Clinic
One of the crucial steps in preparing for a laser hair removal procedure is looking for a dependable clinic. To ensure your safety and the effectiveness of the procedure, go for a reliable clinic that offers top-of-the-line services. For instance, if you are in Cambridge, you can check Cambridge Laser States and others.  
Moreover, you may also look for clinics with high-end and effective hair removal machines, such as Diode and Nd:YAG. Considering this, you may delve deeper into their pros and cons to know which can best provide convenience or discomfort to you. You should also take into account the experience of the hair removal technicians in the respective clinic.
Avoid Hair Removal Involving Hair Root
Since laser hair removal deals with the hair root, removing the hair strands with their roots is not ideal. In other words, the treatment won't work without the hair root. Hair removal practices, such as plucking, waxing, and tweezing, must be refrained to avoid this.
If you're too conscious of your hair and want to cut it short before the treatment, you may shorten the strands using scissors. If you're going to push through with plucking and similar methods, ensure that you have more than a month before the treatment to allow enough hair regrowth.
Don't Take Medicine That May Affect Your Skin
Some medicines could affect your skin and cause irritation and swelling. These include antibiotics, alpha and beta hydroxy products, and other topical medications. And so, it's recommended to refrain from taking such medications at least three days before your scheduled appointment.
Furthermore, it's also advisable to consult your doctor or laser hair removal technician to see which medications to avoid before the treatment. 
Lasers primarily target the dark pigment in the hair root. If you have bleached your dark hair, it may change its color, confusing the laser machine as it's designed to function on black pigment. Uneven coloration with dark and non-dark colors may also slow down the process and affect the effectiveness of the treatment.
Another thing to consider is to avoid sun exposure two weeks before the treatment to prevent skin discoloration. This also includes regular tanning and the use of self-tanning products. For the same reason as bleaching, the laser machine may find it to work on uneven skin tone or non-dark pigments. 
Apart from this, sun exposure may also cause sunburn, which not only causes discoloration but can also trigger swelling and redness. As a result, patients may experience excessive pain and discomfort during and after the procedure should they push through it.
Refrain From Using Skincare Products Before The Procedure
Before the treatment, you may need to limit the use of skincare products, especially for the areas where the treatment will be; this can include using lotion and ointment regardless of your need. In cleansing your skin, opt for soap and water instead.
If the laser hair removal is for the armpits, avoid using deodorant on the day of the treatment. For other areas of your body, avoid applying cream, makeup, and other products, especially the ones that can affect the skin condition and color.
Shaving the area for treatment is a great way to reduce discomfort during the procedure. Many customers often experience a burning sensation when the laser machine works in their targeted area, and to avoid this, customers must trim or shave their hair.
Consider shaving your hair one to two days before the treatment for the best results. This way, the hair hasn't yet regrown fully. Use an appropriate razor and shaving gel to create evenly shaved skin, whether it's on the armpit or the other skin areas.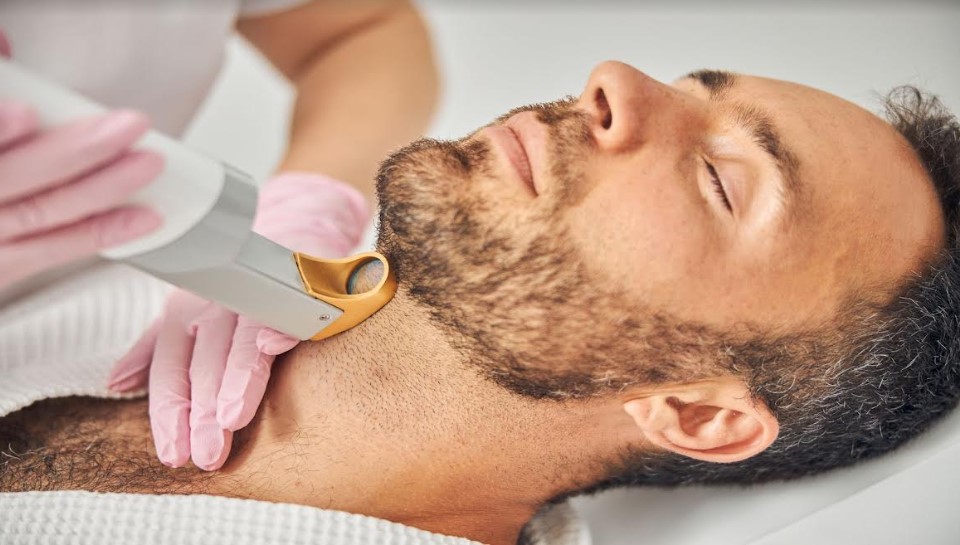 Wrapping Up
Laser hair removal treatment is one of the advanced options for eliminating body and facial hair. If you're planning to get this treatment, you may refer to this article as a guide. Keep in mind the dos and don'ts to fully prepare your body without risking your skin and comfort.